Because it
really matters.
Your quality, your customers, 
your consignments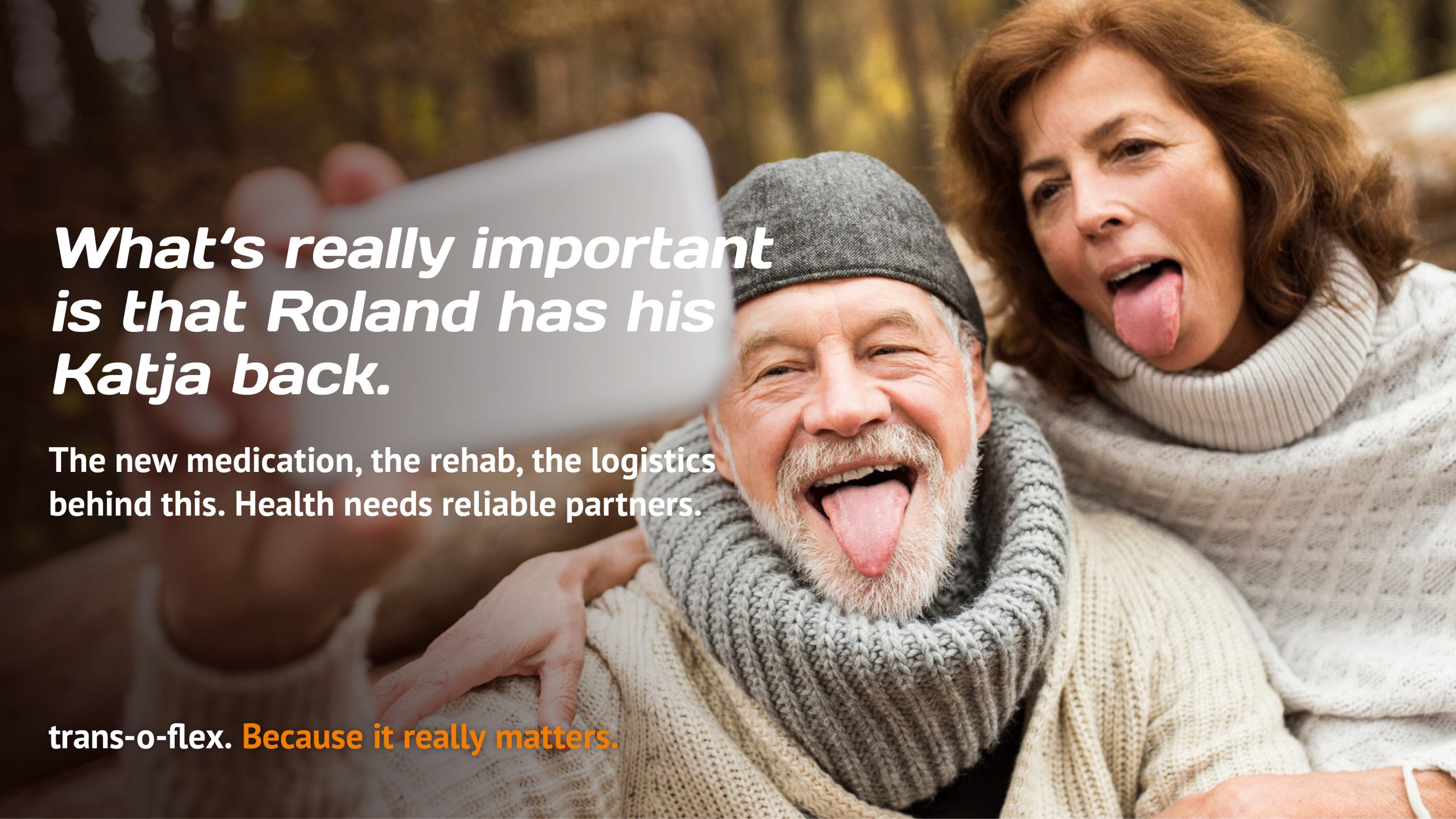 We are your specialist for the transport of high-value and sensitive goods with tailor-made solutions for your express shipping.
Really efficient logistics help to ensure that stories have a good ending right up to the final mile.
This is important to us and we work to achieve this every day.
We have therefore tailored our logistics solutions entirely to the needs of our customers and their industries.
And to what is really important to you.
Best price-performance
Processes depend on reliable partners. When something is important, it sometimes has to be done quickly, when precision is required, action has to be taken. It requires people who take responsibility.
Know-how from 50 years of healthcare logistics
Europe-wide logistics solutions
Express delivery with same-day or flexible collection options
Combined freight: transport of parcels and pallets
GDP with active temperature control 2 °C to 8 °C or 15 °C to 25 °C

Personal customer service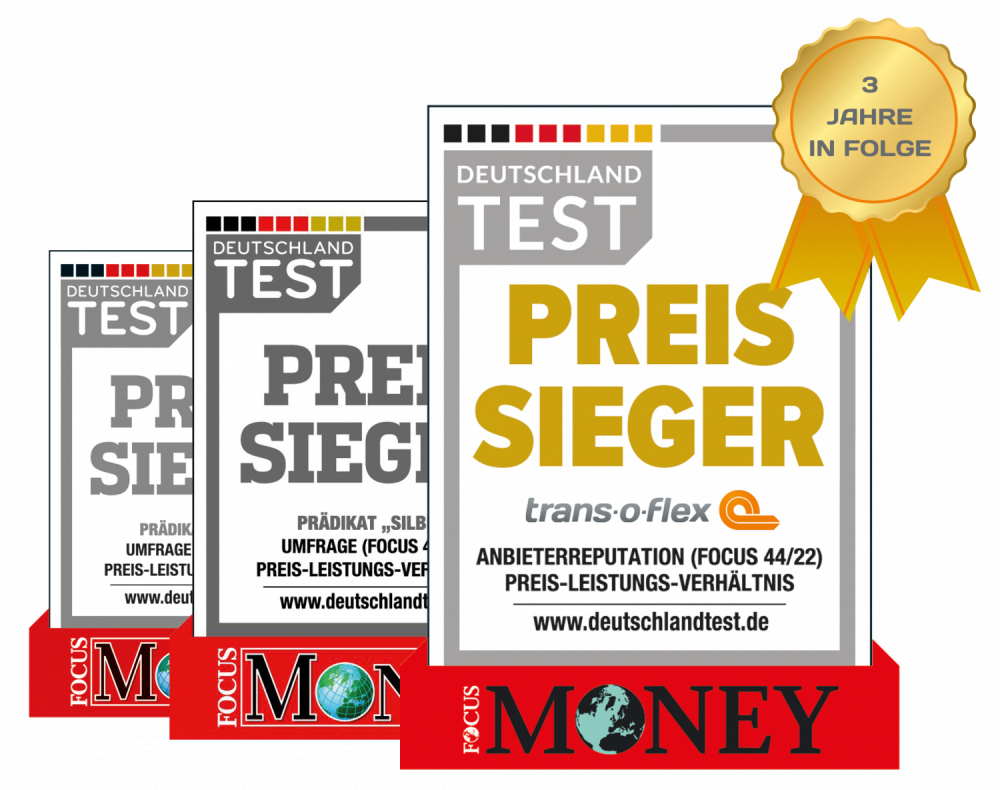 Try B2B shipping now without a contract!
Simply book online!
Probably the fastest shipping system on the express and logistics market. Shipping of documents, parcels and pallets.
Benefit from our services with the highest quality standards from 50 years of expertise. Without any contractual obligation in the B2B sector.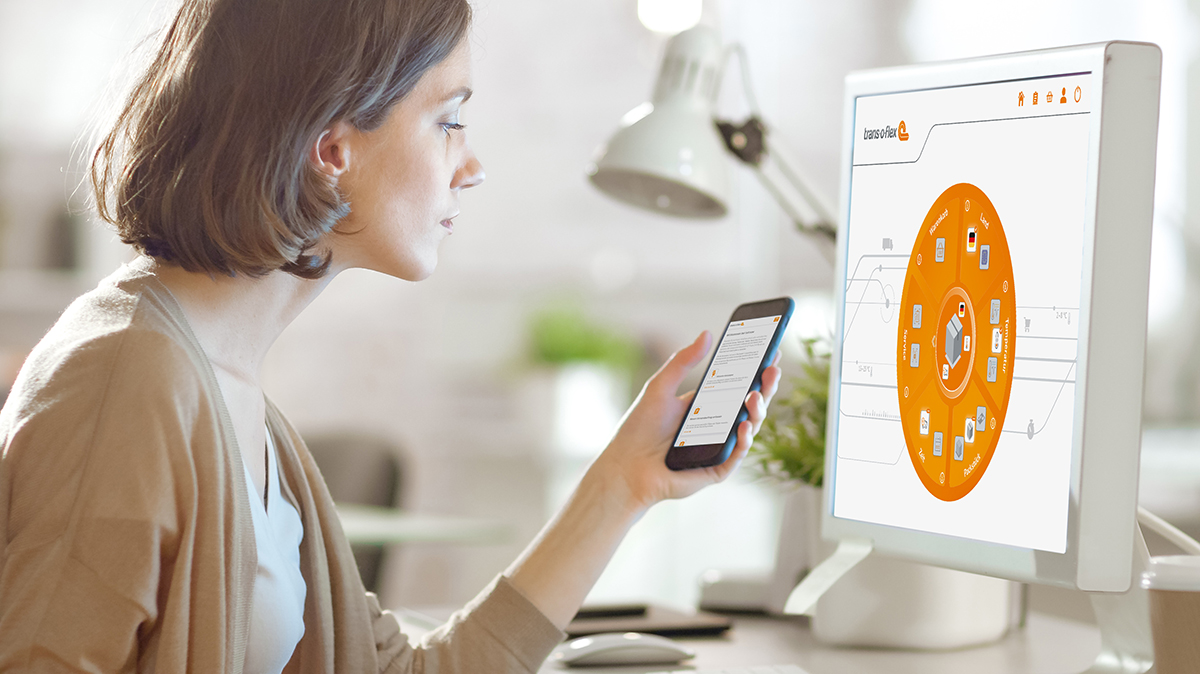 And what is important to you? Let us know so that we can find the ideal logistics solution for you.
Solutions for a wide range of industries
Benefits
See for yourself
There are many reasons why our customers have been working with us for 50 years. We have summarised a few so you can see at a glance what sets us apart from other service providers.
Our standard is express.
We generally deliver 97% of all customer shipments within Germany (with the exception of certain islands) on the next business day - without any express...
Read more
trans-o-flex is a specialist for the shipment of dangerous goods and radioactive materials.
Our entire system is also geared to the safe transportation of dangerous goods (except class 1). This is why trans-o-flex not only transports LQ (limited...
Read more
Shipping without damage even for sensitive goods thanks to gentle sorting technology.
The entire trans-o-flex system is geared to the careful handling of goods. This is ensured for example by special sorting systems (sliding shoe sorters), as...
Read more
Our staff make the difference.
After all, they not only have the logistics expertise, but also additional specialist knowledge from industries in which trans-o-flex specialises. This is why we understand...
Read more
Flexibility in collection.
The pick-up times of trans-o-flex do not depend on predetermined tour dates, but on the needs of our customers. For instance, longer order times can...
Read more
We take your requests seriously.
Rather than an anonymous call centre, at trans-o-flex, every customer also has a dedicated contact person. This saves you time because you can contact trans-o-flex...
Read more
Temperature-controlled to the destination.
We carry temperature-sensitive goods actively temperature-controlled in the range from 2 °C to 8 °C as well as from 15 °C to 25 °C in...
Read more
Combined freight noticeably easier.
This is because combi-freight means that goods in parcels and on pallets are collected and transported together. Both for the collection and for the delivery,...
Read more
Your pocket guide
The whole range of services on one page. The latest information about our services and the products trans-o-flex-Express offers.
trans-o-flex – because it really matters.