Becoming stronger and acting together
We are aware of our social responsibility and support people in emergency situations. With our know-how and the strength of our network, we are committed to organising fast and reliable relief measures.
Thanks to our transport capacities, we can deliver relief supplies, medical care and donations to aid organisations and charities where they are needed most. We coordinate relief efforts in close cooperation with our customers, partners and employees to make a joint contribution. Because only together do we help the world remain a place of compassion, solidarity and mutual support.
Every contribution counts and we are proud to do our bit
With your generous donation, you have made a tremendous contribution to giving hope and support to the people in the Ukraine war.
Your help enables us to deliver relief supplies and medical care quickly and effectively to those who need it most. Your donation has helped us to collect numerous donations. We are overwhelmed by the solidarity and generosity of our supporters.
The packages of medications transported by trans-o-flex, as well as other relief supplies, have now arrived at a hospital in Kiev.
A video in which the recipients express their gratitude in Ukrainian. Translated as follows: "Thank you for your generous help. We are very touched and grateful!"
MAJOR EARTHQUAKES IN TURKEY AND SYRIA
On 6 February, a 7.8 magnitude earthquake struck northwestern Syria and southern Turkey, resulting in the destruction of homes, health facilities and infrastructure. Over 21,000 people were killed and tens of thousands injured.
Geldspenden:Monetary donations: We have set up a donation account for trans-o-flex through "Aktion Deutschland hilft". Employees decide for themselves whether and how much they would like to donate. In this way, our aid is used by the organisation directly on the ground for what is urgently needed.
Involvement & volunteering: In order to support our employees who are involved in relief organisations and collection points on the ground, we would like to extend our existing offer of time off for voluntary work.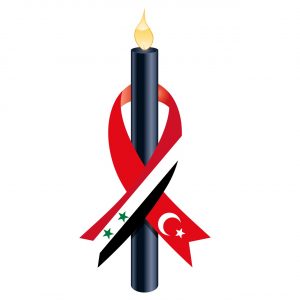 Thousands of volunteers in Germany ensure that goods can be collected, accepted or distributed at the Tafel food banks. As a donation-financed association, they themselves are dependent on support.
10,000 euros for Tafel Deutschland – with this donation we support the involvement of the 960 non-profit Tafel food banks, which are an immensely important help for socially disadvantaged people in our country!
"The Tafel food banks do very successful community work for the poorest people in our society. We wanted to support this with a contribution and in doing so also express our recognition of this important work," says trans-o-flex CEO Wolfgang P. Albeck.
Thank you Tafel Deutschland e.V. for your tireless commitment!